Predictions for College Lending
A new limit on annual graduate federal student college loans, which have been unlimited since Congress authorized the "Grad PLUS" program in 2005, is being discussed in Congress. Could this increase college students' reliance on the private loan market to complete grad school? Advocates for graduate education warn that this bill provision could limit low-income students' access to advanced degrees. But the bill does increase annual lending limits for undergraduates and would raise the aggregate lending limit (undergrad through grad) for federal direct loans from $138,500 to $150,000.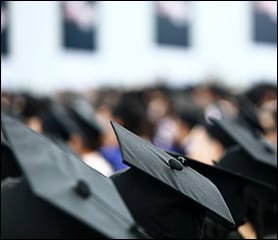 Congress is also discussing elimination of Public Service Loan Forgiveness (PSLF) to put pressure on colleges to keep their costs down, but many fear this will discourage college students from majoring in public service-oriented fields. Beth Buehlmann, vice president for public policy and government affairs at the Council of Graduate Schools, warns that leaving the private market to fill gaps in the cost of graduate education for service-oriented fields — such as public-interest law, counseling and drug rehabilitation, and social work — would make those careers unattainable for grad students who can't access private loans and grant funding.
To learn more and stay current on trending topics in college planning and financing, attend our free workshops in your area. If you don't see a workshop in your area, to request one.